Wilburton LODGING OVERVIEW
Our 30-acre estate accommodates a total of 100 guests in romantic guest rooms, suites, villas and private vacation homes. Our private hilltop has 27 individual guest rooms located in the Wilburton Mansion, Maxwell Suites, Equinox Views Villa and Strawberry Hill Villa. The Innkeepers Cottage, Green Mountain House and Reunion House are private, spacious homes with kitchens, living rooms and dining rooms.

Equinox Views Villa and Strawberry Hill Villa can be rented as individual guest rooms or as a six-bedroom home. Rates for individual guest rooms include a full country breakfast and housekeeping. Vacation home guests may enjoy breakfast at the inn for an additional $20 for adults and $10 for children under 10. Pre approved dogs are welcome for an additional fee in all accommodations except the Wilburton Mansion and Taconic Mansion. (Please note dogs must be crated when left alone in rooms.)

Our grand Battenkill Valley Mansion and Taconic Mansion are located a half mile from the Wilburton Inn and can lodge an additional 60 guests. Our Manchester Village Guest rooms sleep 6 in the heart of Manchester Village. All individual guest rooms feature private bathrooms, TV, window unit AC, free WiFi and nearby free parking. Vacation homes offer full kitchens, BBQs, washer/dryers, flat screen TVs in the living room, AC , WiFi and nearby parking.
Please click the name of each home to see floor plans, videos and photos of each bedroom.
11 Bedrooms, 11 Bathrooms. Sleeps 24
This extraordinary mansion was built as a private home in 1902. The 11 elegant guest rooms feature mahogany moldings, four poster beds, down comforters, oriental carpets and fine antiques. The Billiard Room Bar, Rose Dining Room, Garden Breakfast Room, Library, and Living Room Salon feature original architectural details reflecting the early Frank Lloyd Wright, Arts and Crafts and European Tudor influences. Every room offers breathtaking views of the stately grounds. The Wilburton may be rented as a private mansion with additional catering and facility fees.
Click here for photos, floor plans and more.
4 Bedrooms, 4 Bathrooms, Sleeps 12
Located directly across from the Wilburton mansion, Maxwell Suites features four large ground floor guest rooms. Two suites have king bedrooms and separate smaller rooms with day beds. Two rooms have two queen beds and are ideal for families.
Click here for photos, floor plans and more.
6 Bedrooms, 6 Bathrooms, Sleeps 16
These are our most luxurious villa guest rooms: 5 king bedrooms and one handicapped accessible guest room with two double beds. The 6 guest rooms (each with private bath) can be rented individually. Thanks to the new kitchen and dining room/living room off Room 28, Equinox Views Villa can also be enjoyed as a versatile 2, 3, 4, 5 or 6 bedroom house.
Click here for photos, floor plans and more.
6.5 Bedrooms, 6.5 Bathrooms, Sleeps 20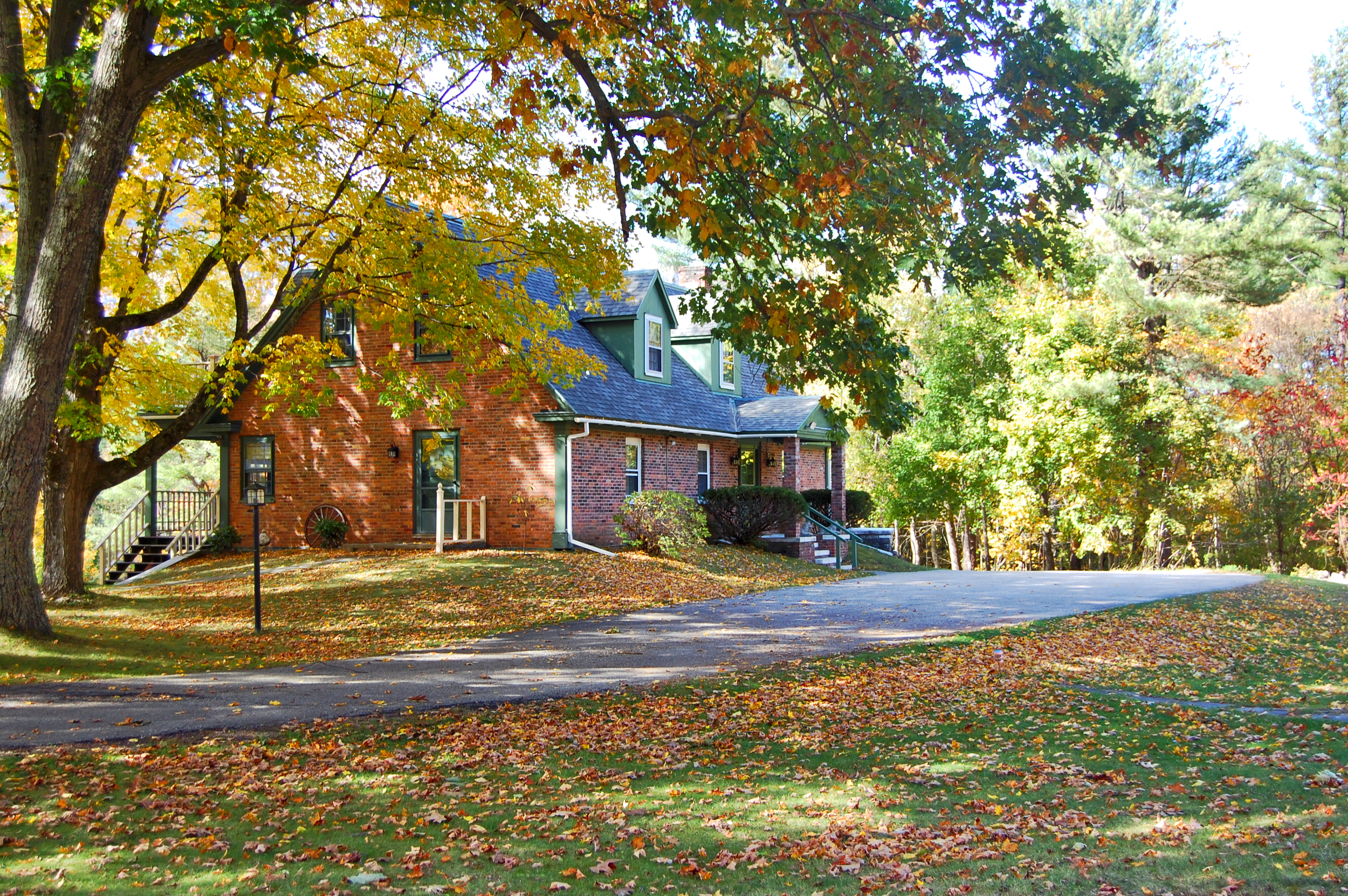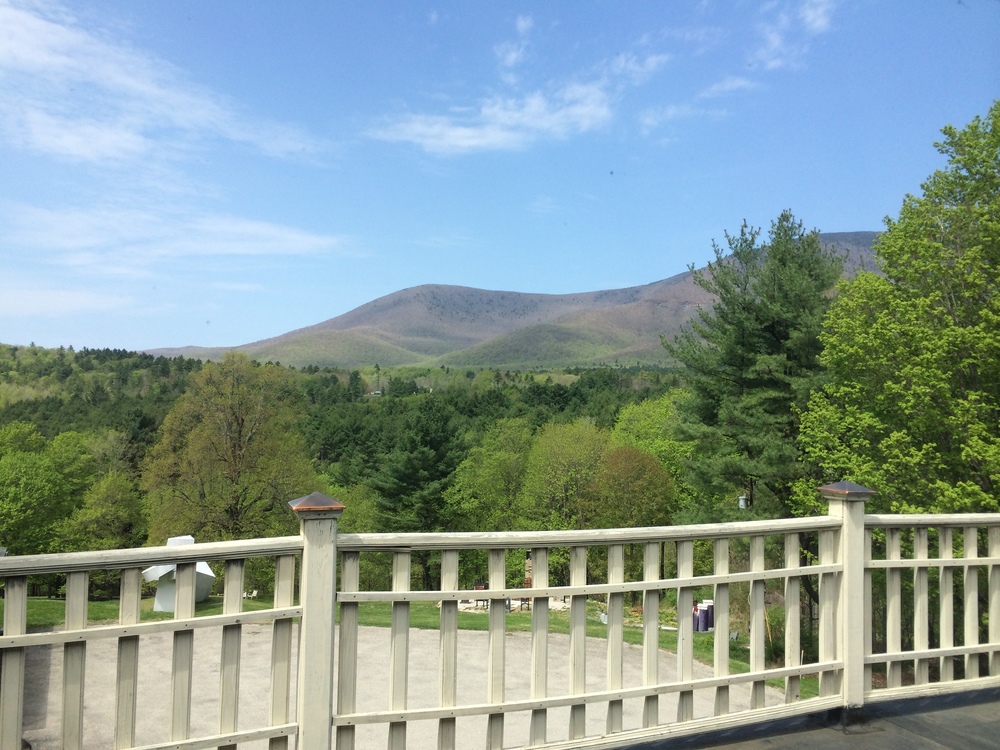 This 6 bedroom, 6 bath home has 6 independent guest rooms. Thanks to the brand new eat-in kitchen and separate living room, these guest rooms can also be enjoyed as a private vacation home. It's ideal for corporate guests and groups who enjoy having more privacy. 10 beds: 3 kings, 4 queens, 2 doubles, 1 queen sleeper sofa.
Click here for photos, floor plans and more.
Vacation Homes
15 Bedrooms, 14 Bathrooms, Sleeps 34
This 9,000 square foot mansion is nestled on a private 5 acre estate, half a mile from the Wilburton. With 21 beds, 15 bedrooms and 14 bathrooms, it is ideal for large gatherings, family reunions, conferences, yoga retreats, ski vacations and DIY weddings for up to 100 guests. (All celebrations require an additional facility fee.) There are 4 wood burning fireplaces, a spacious living room, formal dining room, commercial kitchen and a ballroom that can be set up for meetings, family game room, yoga studio, and wedding venue.
Click here for photos, floor plans and more.
2 Bedrooms, 2 bathrooms, Sleeps 6
This charming cottage was redecorated in 2016, with a new kitchen and huge deck. Ideal for two couples or a family of 6. Two large king bedrooms with ensuite bathrooms, a spacious living room/dining room with a wood burning fireplace. The sunny den/office has a queen sofa bed. The cottage offers perfect views of Mount Equinox.
Click here for photos, floor plans and more.
8 Bedrooms, 5 Bathrooms, Sleeps 18
With 13 beds (3 queens, 6 doubles, 4 twins), this 3-story home is ideal for casual vacations with family and friends. The spacious living room features a wood burning fireplace and piano. Galley kitchen. Terrific lawn for games and campfires!
Click here for photos, floor plans and more.
6 Bedrooms, 3 Bathrooms, Sleeps 12
The Green Mountain House features a specious living room with double height ceilings. It has a mod 1970s feel with a terrific stone hearth fireplace. The covered deck offers spectacular views. It is a great place to for eat outside.
Click here for photos, floor plans and more.
11 Bedrooms, 8 Baths, Sleeps 20
Optional Carriage House with Yoga Studio, Party Space and 2 bedrooms sleeps 6
Located half a mile from the Wilburton Inn in the heart of Manchester Village (walking distance to the Equinox Resort and Equinox Pond) this designer showcase mansion is ideal for upscale groups for family gatherings, birthday and anniversary celebrations, yoga retreats and ski trips to nearby Stratton and Bromley Mountains. Abraham Lincoln's son, Robert Todd Lincoln, was the first person to live in the mansion as he built nearby Hildene.There is an additional facility fee for all celebrations held in the mansion or on the property. It is not available July - September, Thanksgiving and New Years. For information on this home, please contact Melissa at 917-680-6739.