Things to do at the Wilburton & Manchester, VT
SPECIAL AUGUST 2019 EVENTS
Farm Night Dinners with Live Music and Dancing - every Wednesday 7-9pm through Sept 4, 2019
Tinderella Cabaret featuring singing innkeeper, Melissa - Saturday, August 24th at 9pm - free

Tinderella Cabaret with full band - Saturday, August 31st at 8pm - $20
Museum of the Creative Process tour with Albert, Saturday, August 31st at 10:00am -free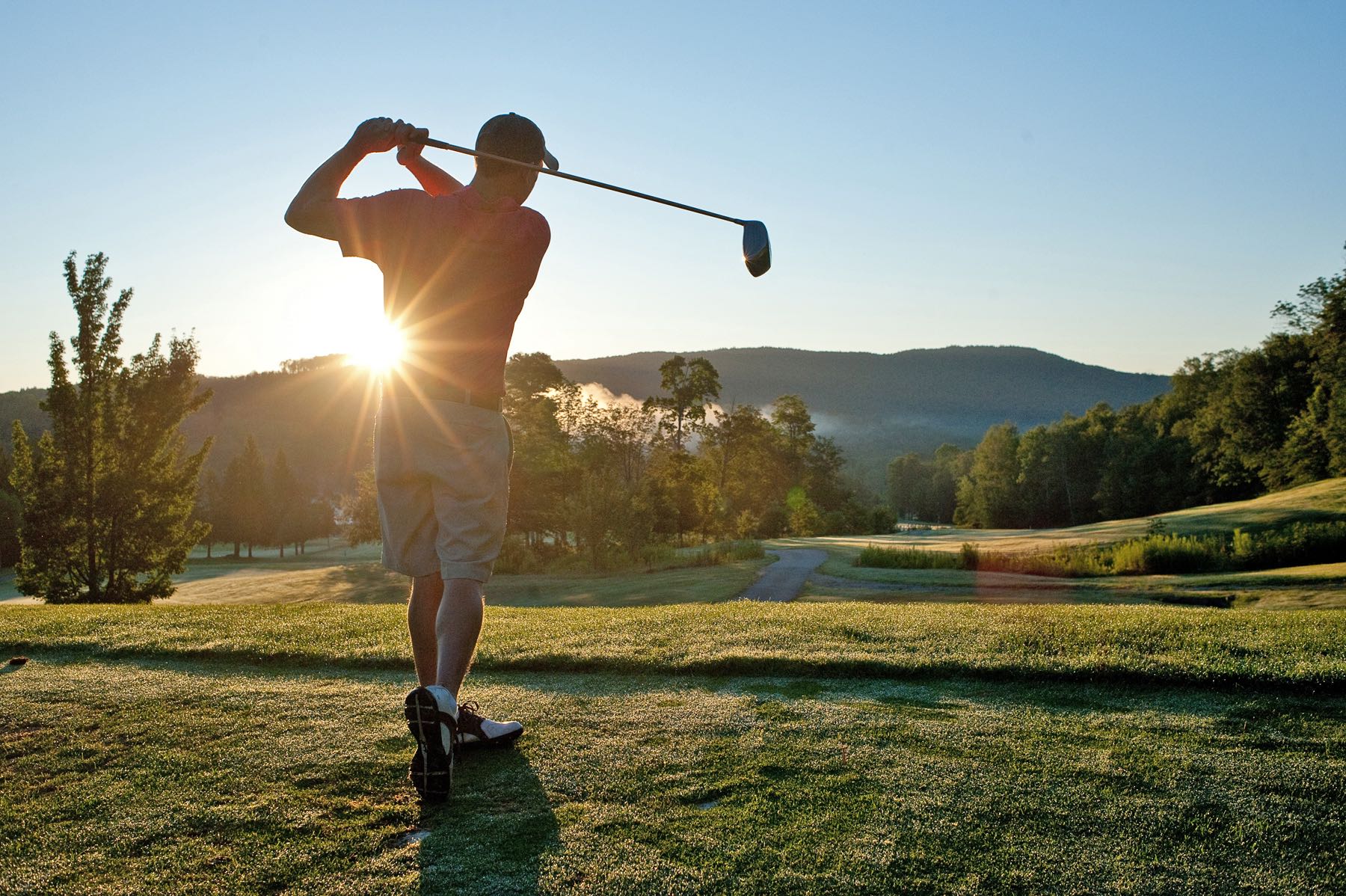 Come to the Wilburton to enjoy Vermont's great outdoors!
Our 30-acre private hilltop estate features an outdoor swimming pool, tennis court, basket ball hoop, tether ball, and safe places for kids to bike. In the winter, you can cross country ski right on the estate.
Manchester is a four season resort town that offers an abundance of outside activities for every age and interest.
In Summer, we offer golfing packages with Equinox Golf Course and Manchester Country Club. Enjoy the Apline Slide and Zip Line at Bromley Mountain's Adventure Zone. Rent kayaks, canoes, and inner tubes to raft down the Battenkill River. Emerald Lake is a great place to rent paddle boats and enjoy a family lakeside day. Jump off 20 foot cliffs at the oldest Marble Quarry in VT which is now an amazing place for a swim! Rent bikes right in Manchester Center and explore town and then back to River Road, where the Wilburton lives, past the Hildene Fields down to the Battenkill. Discover hidden waterfalls and swimming holes, enjoy family hikes, and back-country horseback riding at Mountain View Ranch. We also highly recommend exploring the area with our friends from Back Road Discovery Tours.
In Fall, there's no better place to take in the foliage than at the Wilburton Inn. The mountains are ablaze and guests can take in the dramatic foliage colors with hikes around Equinox Pond and Lye Brook Falls. Drive up Equinox Mountain for a stunning view of VT, NY, and Canada! What better way to view the color of foliage and perhaps see some wildlife than from horseback? Trail rides are available all seasons at Danby Mountain View Ranch just 30 minutes away from the Wilburton Inn.

In Winter enjoy downhill skiing and snow boarding at nearby Stratton and Bromley mountains. We'd be happy to help you arrange horse drawn sleigh rides or hay rides with Taylor Farm. For the family there's winter fun at Riley Rink in Manchester where you can figure or hockey skate. The Burr and Burton Academy Hockey Team plays there to sell out crowds.
In Spring, enjoy maple syrup festivals, open crafts studios, and walks through the charming village of Manchester.
FARMERS MARKETS
The Manchester area hosts several different farmers markets through the years! Find freshly picked vegetables and fruits, home baked breads and pastries, artisan cheeses and wines, grass-fed meat and poultry, free-range eggs, canned condiments and pickled produce, specialty goods, hot prepared foods, functional Vermont crafts, and live, local music.
Dorset Farmers Market : Year Round - Sundays 10am - 2pm
Winter Market: JK Adams Kitchen Store, 1430 Vt. Rt 30, Dorset, VT Summer Market : HN Williams General Store, 2732 Vt. Route 30, Dorset, VT
Manchester Farmers Market: Spring - Fall, Thursdays 3-6pm
Shopping
Manchester is famous for it's high end outlet shopping. We offer special discount coupons to many of the Manchester Designer Outlets including Polo, Kate Spade, Ralph Lauren, Brooks Brothers, and Coach. Manchester is also the home of one of the country's great independent bookstores, the Northshire Bookstore. Manchester is an elegant shopping mecca.
Farmers Markets (Year Round)
A charming must-do to get the real sense of Vermont country fun and authenticity. Thursday 3- 6 in the heart of Manchester (in summer and fall). Sundays 10 – 2 in Dorset (outside in summer and in JK Adams in the winter.)
Manchester Designer Outlets (Year Round)
Over 100 designer outlets including Coach, Armani, Brooks Brothers, J. Crew, Ralph Lauren and more. Ask us for coupons.
Antiques and Craft Fairs (Year Round) Manchester is full of treasures. Be sure to check the local papers for estate sales.
Northshire Bookstore (Year Round) An enchanting bookstore for young and old with a great café and kids department too. A truly wonderful family run bookstore not to be missed. 802-362-2200
The Vermont Country Store (Year Round) Located in charming Weston, VT (30 minutes away), the Vermont Country Store is a delightful walk down memory lane with penny candy and nostalgic products as well as humorous gift and craft items. 802-362-4667
Wellness
We now offer massages and spa services in our guest rooms. Please call ahead to book your appointment. The Equinox Spa offers a full line of wellness treatments and classes, as do our friends at Heart of the Village Yoga. There is also a meditation center right in Manchester called Manchester Shambhala that is open to the public.
Book rooms now for the Wanderlust Weekend at Stratton Mountain every June. Yoga classes all day with the benefits of returning to the beautiful Wilburton Inn where you can breathe quietly and indulge your own, personal practice on our quiet mountain top - and maybe get a massage!
FAMILY FUN
Bromley's Alpine Slide, Zip Line, Sun Mountain Adventure Park (Summer) In the winter, Bromley is one of our favorite family mountains, and in the summer it becomes a sensational day trip for the young and young at heart!. 802.824.5522 x252
Emerald Lake (Summer) Rent a paddleboat, kayak, paddleboard or canoe and enjoy the simple pleasures of a charming country lake experience. . East Dorset | 802.362.1655
Canoe, Kayak and Inner Tube down the Battenkill River (Summer) Kids and grown ups love spending an afternoon on our gentle Vermont river. Cambridge, New York | 518.677.8868
Horse Back Riding (Spring, Summer & Fall) Enjoy trail rides through the beautiful Green Mountains 30 minutes from Manchester. Mountain View Ranch, Danby | 802.293.5837 Chipman Stables, Danby | 802.293.5254
Vermont Summer Horse Festival (Summer) This yearly festival brings families, performers, contestants and equestrian enthusiasts from all over the United States and some foreign countries to the Manchester area for the months of July and August. We often have families staying with us at the Wilburton Inn. Events are open to the public.
Sleigh Rides in Winter and Hay Rides in Summer at Taylor Farm, Londonderry RT 11 (Year Round) Visit a lovely, authentic VT dairy farm with cows, donkeys, pigs, chicks and cheese making on site. Sleigh rides in the winter, hay rides in the summer. There's always something going on at Taylor Farm from cheesemaking demonstrations to hay and sleigh rides to spontaneous music by local musicians to holiday celebrations to shopping for country pleasures at the farm gift shop. Call to see what's up at at 802.824.5690 or just stop by.
Downhill Skiing, Snowboarding and Snow Tubing at Stratton (Winter & Spring) A grand mountain with a gondola and mountain top restaurant | 1.800.STRATTON
Downhill Skiing, Snowboarding and Tele instruction at Bromley (Winter & Spring) An excellent family mountain. | 802.824.5522
Cross Country Skiing & Snow Shoeing at Hildene (Winter) 802.362.1788
Cross Country Skiing & Snow Shoeing at Wild Wings X-C Center (Winter) | (802) 824-6793
Manchester Hot Glass Make your own beautiful glass paperweights and more. | 802.362.2227
Golfing (Spring, Summer & Fall) Equinox Golf Course, listed "Best in Vermont" by Golf Digest & GolfWeek, 2013. | 802.362.9108.
Bike Rides (Spring, Summer & Fall) River Road which is directly beneath the inn is a fantastic road for a scenic ride or jog. Turn left out of our driveway for a bucolic ride past cows, marble topped stone walls, grand white homes, charming barns and 11 miles later you'll find a charming historic covered bridge! Rent bikes at Battenkill Sports | 802.362.2734
Merck Forest and Farmland Center (Spring, Summer & Fall) A 3000 acre farm with hikes, animals, and activities dedicated to sustainablilty Rupert | 802.394.7836
Riley Rink for ice skating, ice hockey and family fun for the winter. For the summer, Riley Rink offers concerts, summer camps and space for inline skating or soccer! | 802-362-0150
The Manchester Antique and Classic Car Show (Spring) Not just fun for the antique car lover but fun for the whole family.
ADVENTURE
Land Rover Experience Off Road Driving (Year Round) 802.362.0687
Orvis Fly Fishing School (Spring, Summer & Fall) Our Battenkill River is famous for fly fisherman around the world. Orvis, the ultimate fly fisherman's store, opened in Manchester long before it became chic in NYC and Beverly Hills. Enjoy a lesson with their teachers and discover their flagship store. | 866.531.6213
Horseback Riding at Mountain View Ranch (spring, summer, fall, winter) What better way to see the foliage and the scenery than on horseback? Scenic horseback trail rides, either private or in your own group (minimum 2), are available all year long for 1 hour, 2 hours, a 1.75 hour Picnic Ride, a 1.5 hour Sunset Ride, the advanced ride which is a 1 or 2 hour private ride for riders looking for a backcountry adventure on challenging trails or the Cowboy ride, a 3 hour ranch ride with instruction in trail riding and how to "Cowboy Up" with a competitive skills show for laughter and comraderie. Carriage and Wagon rides also offered. Children who are unfamiliar with horses are invited to try a pony ride or riding lessons. Mountain View Ranch, Danby, VT 05739 | (802) 293-5837
Hikes (Year Round)
There are hikes for the novice through the most advanced hiker in the Manchester area. Just around the corner from the Wilburton is the Equinox Preservation Trust with the Equinox Pond. Very close and one of Manchester's favorite hikes is Lye Brook Falls. Check at the desk for additional hiking and trail information.
The Aeolus (Dorset) Bat Cave (Spring, Summer & Fall) Owned by the Nature Conservancy, this cave used to house large numbers of bats, including Myotis Sodalis whose population has been decimated by the white nose syndrome. Aeolus Cave runs into the side of a mountain in Dorset, Vermont, like a tunnel. At its mouth, there's a large chamber with a vaulted ceiling. Further along, the cave narrows into a network of passageways so tight that no one knows how far they extend. In the 1960s, a team of biologists estimated that a quarter of a million bats gathered each winter in the passageways of Aeolus to hibernate.
Dorset's Marble Quarry (Summer) Go for a swim in the oldest marble quarry in the USA that produced the marble for the New York Public Library and many other distinguished buildings.
Equinox Mountain Drive (Spring, Summer & Fall) Super curvy, hairpin turn road for the adventurous at heart! You'll be well rewarded with stunning views from the top. 3 miles from the inn. | 802.362.1114