How lucky we are that our childhood friend from Bennington, Vermont grew up to become the Martha Stewart of home organization!
This Saturday, May 14th, we invite our lodging guests and the community to a free talk from 10:00 - 11:30 to learn Maeve's Method's Top 10 Spring Cleaning Tips. For those who want to go deeper, Maeve is offering a hands on workshop from 2:00 - 5:00 for $25. Maeve invites participants to actually bring their messy pocketbook and pull out their top drawers and she will step by step show how to prioritize the important things and toss all the clutter.
For more information or to register, call 917.885.2806 or click here: https://maevesmethod.com/events/
I can recommend Maeve's Method wholeheartedly, because this Spring she helped us transform the Wilburton Inn! In a whirlwind 4 day session, Maeve helped me apply her organization principals like "put like with like" and "give everything a home." Without buying a single item, we rearranged paintings, bedside tables, lamps, chairs, throw pillows, and nick-nacks and brought style and tranquility to 35 bedrooms in 5 different homes!
Together we truly rolled up our sleeves, fearlessly dove in, and had a wonderful time creating beauty and taming clutter. It was like a giant easter egg hunt finding pairs of bedside tables and matching bedside lights that had been purchased as sets but somehow had separated in the 9 separate properties at the Wilburton Inn. At the end we had a great big give away pile and made other people happy with the treasures we had outgrown.
Here is a fun collection of photos that capture Maeve's Method & our magical time together this Spring transforming the Wilburton Inn!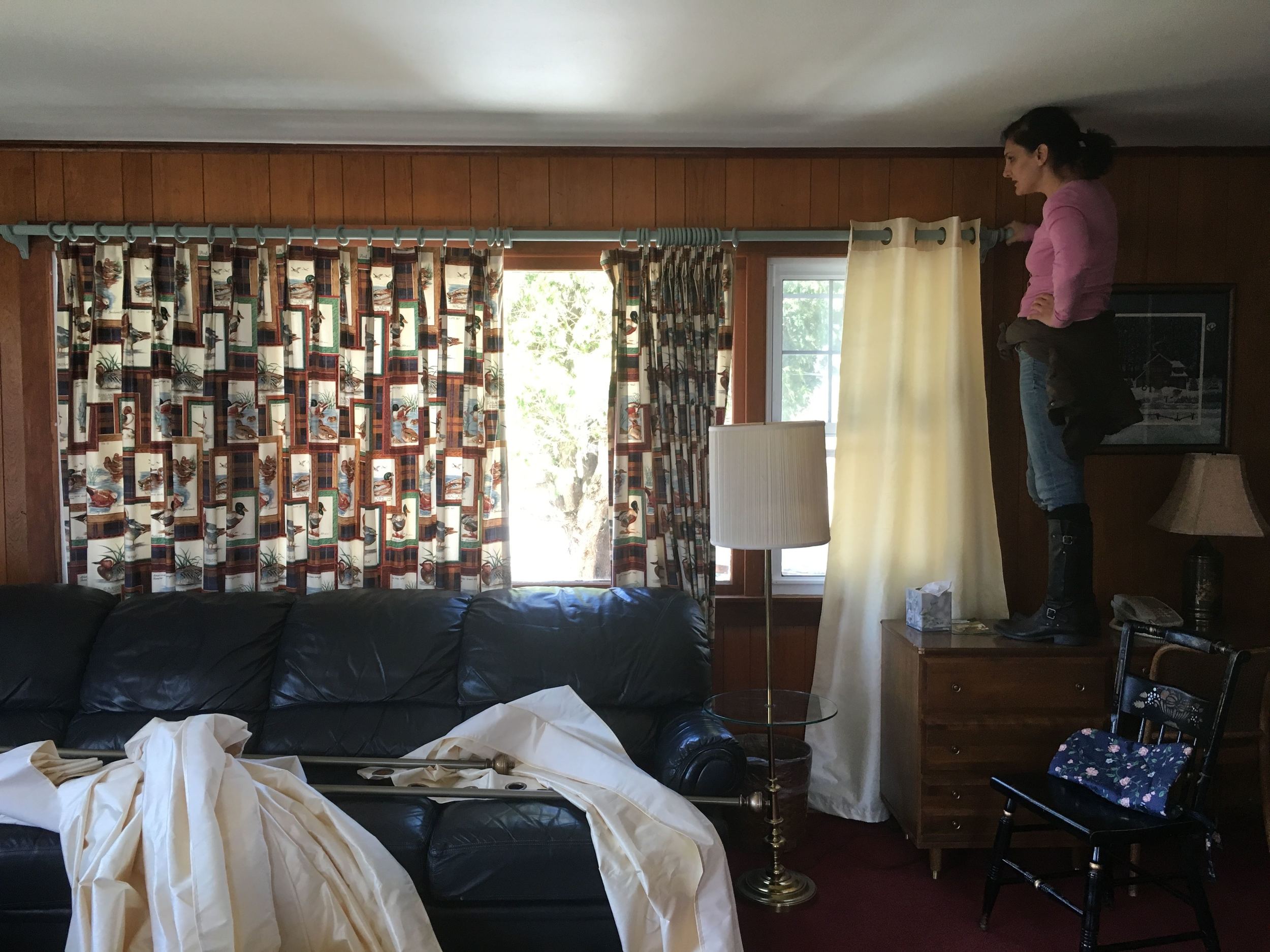 Stay tuned for all the great photos of our after photos! See you this Saturday at the Wilburton's Spring Transformation Event with Maeve's Method!